Oldonyo Lengai (3450 meters) is the only active Sodium Carbonite Volcano in the world. The mountain is located on the southern shore of Lake Natron. This impressive peak is revered by the Maasai as the sacred home of God. A nearly perfect cone, it still erupts occasionally and you may have the opportunity to walk on still-steaming new ground. Walking in the African Bush with Maasai Warriors as your guides is a unique opportunity for spectacular game viewing combined with the prospect to experience cultural encounters amongst the Maasai, Datoga, and nomadic Bushmen. This trip will take you to Lake Natron to view the flamingo breeding centre as well as taking you to the summit of this amazing volcano. The trip is perfect to be taken either before or after a Kilimanjaro Climb. The Maasai people believed the mountain was home to the god Eng'ai who signaled her anger with eruptions and drought. Adventurous visitors sometimes struggle up its steep slopes to visit the steaming, bubbling crater but most prefer to view its symmetrical cone from a distance.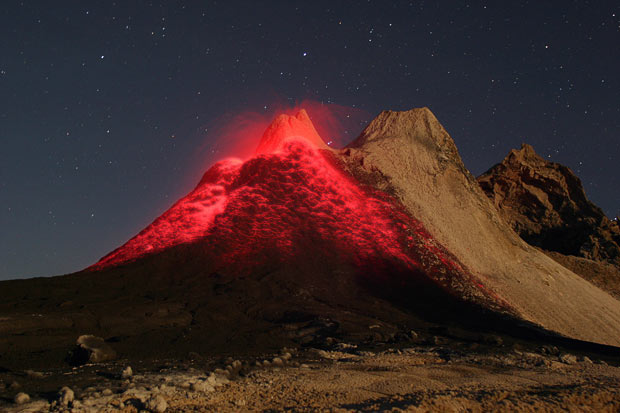 Mount Oldonyo Lengai
Starting at midnight from Lake Natron it is just possible to reach the summit by dawn at a gentle pace. Although shorts and a warm jacket are suitable for the ascent, long trousers might be more pleasant as the summit just before dawn can be cold. Our access route from the north-west allows an early descent to be made from the summit in the morning shadow. About every seven years Lengai erupts and plumes of smoke billow out of the crater.