Tanzania's oldest and most popular national park, also a world heritage site and recently proclaimed a 7th world wide wonder, the Serengeti is famed for its annual migration, when some six million hooves pound the open plains, as more than 200,000 zebra and 300,000 Thomson's gazelle join the wildebeest's trek for fresh grazing. Yet even when the migration is quiet, the Serengeti offers arguably the most scintillating game-viewing in Africa: great herds of buffalo, smaller groups of elephant and giraffe, and thousands upon thousands of eland, topi, kongoni, impala and Grant's gazelle. The spectacle of predator versus prey dominates Tanzania's greatest park. Golden-maned lion prides feast on the abundance of plain grazers.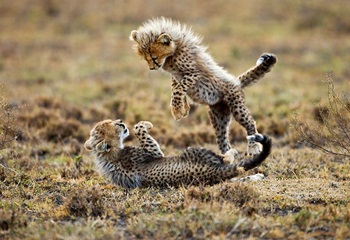 Serengeti National Park
But there is more to Serengeti than large mammals. Gaudy agama lizards and rock hyraxes scuffle around the surfaces of the park's isolated granite koppies. A full 100 varieties of dung beetle have been recorded, as have 500-plus bird species, ranging from the outsized ostrich and bizarre secretary bird of the open grassland, to the black eagles that soar effortlessly above the Lobo Hills. Please contact us for the tailor made itinerary. Hot air balloon safaris, walking safari, picnicking, game drives, bush lunch/dinner can be arranged. Please note that the route and timing of the wildebeest migration is unpredictable. Allow at least three days to be assured of seeing them on your visit - longer if you want to see the main predators as well. Please contact us for more details or tailor made itineraryies.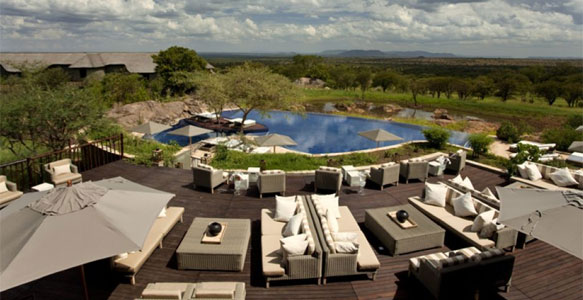 Serengeti National Park